Easy Banner Creation
This is a simple effective way to create banners that look great.
You don't even need a website to do this, nor do you need Photoshop skills.
All you need is access to IBO Banners.
You can try this for seven days for free and the monthly fee for ongoing banner creation is about 13 cents a day.
This is well worth it. It beats what I've been doing for years with GIMP hands down.

The only catch I can see with this is it's a little hard to find.  If you join IBO Toolbox (free membership) and then look for the advertisement like this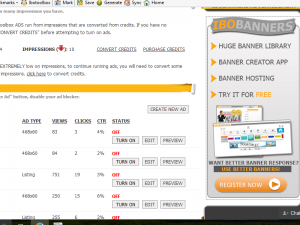 IBO Toolbox is well worth joining as it has plenty of advertising and networking options that you can use to grow your business.