The under the radar autoresponder service that works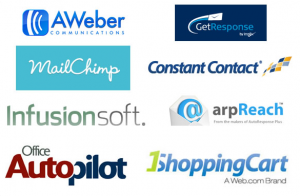 About 12 months ago, I effectively turned my back on affiliate marketing. It just wasn't any fun anymore. ..and I'd found more rewarding ways to spend my time.
A huge part of my business had been email marketing using a tool called an autoresponder and at the height of my affiliate marketing business, I was running 4 autoresponders.  That's right….four.
Part of it was necessity, part of it stupidity, part lack of focus.
I could have gotten away with two…but no I had four.
Just so that we're all on the same page here – an autoresponder is a program that delivers follow up emails and broadcast messages to opt in subscribers.
Autoresponder Benefits
The benefits of using an autoresponder are many when properly managed
An autoresponder can keep an audience engaged with useful tips and advice.
An autoresponder can save time and money.  A well written broadcast message to opt in subscribers always  arrives on time, and costs nothing to send
An autoresponder builds rapport – follow up emails can help build your brand and image in the subscriber's eye.  They can get to know you and are more likely to trust your recommendations and advice.
An autoresponder allows a connection with customers and gives you the opportunity to follow up on sales
An autoresponder provides value to customers.  Regular emails that offer more than an invitation buy something create credibility and value in the subscribers mind
Any way back to my four email services…..
Most Autoresponders are the same
They weren't tin pot fly by night spam services either – they had all the bells and whistles and a couple were costing me over $5o a month to run. And email marketing is profitable, providing you stay engaged and you enjoy what you're doing.  The trouble for me was that I simply lost all will to stay involved.  I sold a couple of lists off and wound down everything else.
One day I just stopped paying for my autoresponder and the service went kaput.
My opt in subscriber lists disappeared into cyberspace and for all intents and purposes my affiliate marketing career was over.
But it wasn't really.  Even though I'd shut and locked the door, I never could get to throw away the key. So I've been working diligently away building my business in the freelance writing/seo/email marketing/copywriting space and I love what I do.  But it is very labour intensive and there are opportunities within it to leverage my work with an autoresponder, so a couple of weeks back I thought that it was time to think about putting a newsletter together.
In the past I've worked with Get Response, AWeber, Contact Manager, GVO, Mail Chimp, ARP and a couple of others, so I know what I like and what works and what doesn't.
Some of the autoresponder services I've listed above are in the elite category and I could easily have chosen any of them.
Why I chose Traffic Wave
I decided to use Traffic Wave.
Yep that's right the Traffic Wave autoresponder.
It does most things that the big boys do, has excellent deliver-ability rates and and a fixed cost regardless of the size of the list.  I know CEO  Brian Rooney pretty well and trust him to over deliver on service…but Traffic Wave has some bug bears.
The one that used to annoy me the most was their insistence on only allowing double opt-in leads.  When I was big into affiliate marketing, double opt in could be a pain because so many subscribers elected never to opt in, which made buying and converting traffic a real logistical nightmare.  The sales funnel had to be outstanding to turn a profit and it was a constant battle to get subscribers to that double opt in point.
I've grown to realize that the stress over double opt in is a total waste of energy.  People either want to opt in and get the information that I'm providing or they don't.  If they can't be bothered double optin in, then in all likelihood they really don't care about what I'm offering. So Traffic Wave in my mind is as good as but no better than anything else out there that is running a legitimate autoresponder service.
A marketing lesson.
So why did I opt to use them?
In the end it came down to loyalty.
Remember that concept?
The truth is that somebody I know, like and trust introduced me to Traffic Wave eons ago.
I felt bad about shutting down the account for his sake, never mind the subscriber list I'd built..so when push came to shove I decided to go with him.
Which is  a real valuable marketing lesson in itself.
It doesn't matter how glittery, new or fancy a product is.  People still buy from people that they know trust and like.
It's just a fact.