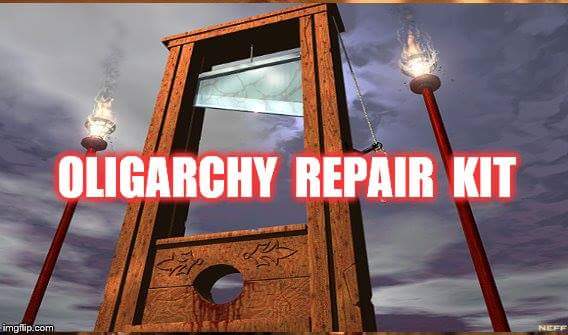 Things are hotting up on Twitter.
The censorship continues unabated and is obviously run on an algorithm.
Despite this, debate still rages.
Unpacking General Flynn's Actions
Imperator Rex logically looks at General Flynn and how he sees things playing out.
8. And of course, they went after his family, especially his son. Obama and his slaves are the worst people in American history, vile scum. Why wouldn't they?

They made a fatal error. The General was smarter than all of them combined. He set THEM up.

— Imperator_Rex (@Imperator_Rex3) January 23, 2018
No matter which way you look at it, the official narrative of Russian collusion is falling apart.
FBI Agents In Serious Trouble
Thomas Paine reports that Peter Strzok has lawyered up by engaging Harvey Weinstein's lawyer.  (Just think about that for a while).
As I was recording this video, tweets start emerging claiming that much bigger names were also lawyering up – we'll probably look at that tomorrow.
The undercurrent running against the Deep State/Swamp is gathering momentum
The Obama/Hillary cabal tried to take out candidate Trump and later overthrow a sitting President.

Attempting to use the powers of the U.S. government to covertly overturn an election is a crime. I don't care what you call it, but these folks need to go to prison for a long time

— Funkytown (@hotfunkytown) January 24, 2018
James Comey is now being openly attacked by Republican's and they have plenty of evidence.
1/ In honor of being #BlockedByComey, here is a thread of tweets to define what "higher loyalty" REALLY means to HIM. #ReleaseTheMemo #SecretSociety pic.twitter.com/AREd8Dw4ZH

— Rep. Steven Smith (@RepStevenSmith) January 24, 2018
But the Deep State isn't the only one in strife….
DNC  now eating its own.
Jared  BEck succinctly describes the DNC today.
Yes, the Democrats are sick. Their party is fading away and dying — a natural consequence of stomping all over their base with impunity. https://t.co/7rOi0clfqH

— Jared Beck ? (@JaredBeck) January 24, 2018
The people at Vice are trying to put things right by identifying who progressives should target at the primaries..  Their criteria is at best flawed
A breakdown of data shows which Democrats progressives should be thinking about targeting in primaries. https://t.co/3PsJUtnXUn

— VICE (@VICE) January 24, 2018
Other News Include
Unpacking the AI Nightmare
Comment on CHINA'S AI OUTSCORES HUMANS IN READING COMPREHENSION by Will Powers: I think… https://t.co/PruqRD67rU

— Joseph P. Farrell (@gizadeathstar) January 24, 2018
TPP Greenlighted in 10 Countries
The TPP has been revived for Australia, Canada and 9 other countries.

US is out of it, which is a good thing.

BUT we still know NOTHING about it, except a few talking points. But they want us to believe it's all sunshine and rainbows.

Bullshit. Give us details, let us react.

— Bullshit Man (@bullshit_hero) January 24, 2018
NFL Reject Veterans SuperBowl Ad
NFL rejects veterans group's Super Bowl ad urging people to stand for the anthem https://t.co/4AYvVpWVp2

— Thomas Paine (@Thomas1774Paine) January 24, 2018