My name is Mark Hodgetts.
Once upon a time I was a Bank Manager – which was about as enjoyable as having root canal treatment all day everyday.
These days I'm a freelance writer, sometime political blogger and wannabe  musician. I enjoy all three occupations equally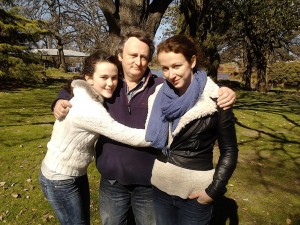 I've always tried to keep the three separate which is kind of dumb.  Because I am who I am and I enjoy being involved in all three pursuits.
You'll find that I write about all these things plus whatever gets up my nose at any particular time.
You'll find that politically I am an equal opportunity bastard – meaning that I pretty much hate them all. I am fascinated by the current events in the USA and have grown to mistrust MSM's coverage of all things Trump.
My distrust of authority and all things establishment can perhaps be traced back to some of my personal posts in Fragments of My Life
Have a poke around leave a comment or two.
And if you like what you read do me a big favour and share it with your friends, like it , tweet , stumble it or just recommend it. You can support me  by leaving feedback in the form of a comment on any article, by following me on Twitter, Medium or Steemit or alternatively funding my independence by becoming a patron
If you would like to commission some writing – please visit the hire page
Whatever you do I'll appreciate it and then some 🙂
Cheers