My name is Mark Hodgetts.
Once upon a time I was a Bank Manager – which was about as enjoyable as having root canal treatment all day everyday.
These days I'm a writer, musician and online marketer.   I enjoy all three occupations equally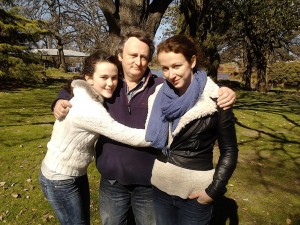 I've always tried to keep the three separate which is kind of dumb.  Because I am who I am and I enjoy being involved in all three pursuits plus a few others like field hockey, Australian Rules Football, and my family of course.
You'll find that I write about all these things plus whatever gets up my nose at any particular time.
Have a poke around leave a comment or two.
And if you like what you read do me a big favour and share it with your friends, like it , tweet , stumble it or just recommend it.
Whatever you do I'll appreciate it and then some 🙂
Feel free to visit some of my other sites that are more interest/niche specific.
Cheers
Of course., "if you don't like you see …or if you can do better than me just walk on….."