My name is Mark Hodgetts.
Once upon a time I was a Bank Manager – which was about as enjoyable as having root canal treatment all day everyday.
These days I'm a freelance writer, sometime political blogger and wannabe musician. I enjoy all three occupations equally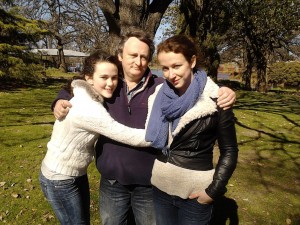 I've always tried to keep the three separate which is kind of dumb. Because I am who I am and I enjoy being involved in all three pursuits.
You'll find that I write about all these things plus whatever gets up my nose at any particular time.
You'll find that politically I am an equal opportunity bastard – meaning that I pretty much hate them all. I am fascinated by the current events in the USA and have grown to mistrust MSM's coverage of all things.
My distrust of authority and all things establishment can perhaps be traced back to some of my personal posts in Fragments of My Life
Have a poke around and leave a comment or two. I won't bite
Supporting My Work
I appreciate your interest in my work.
I am a freelance writer who writes about a variety of subjects. My opinion won't necessarily coincide with yours and that's OK – because if we all thought the same life would be pretty damn boring wouldn't it?
I write because I love writing – not because it makes me rich.
If you would like to support my work you can do so in a number of ways – most of them don't involve you putting your hand in your pocket.
Every little action helps and I am grateful for anything you can do to help me grow my business and presence.
Support me on Hive and Medium
I have a presence on a number of publishing platforms that reward me via reader engagement. The two most important of these are hive and medium. If you are a member of either of these two platforms, I'd be grateful if you followed me on either platform and "clapped" my articles on medium and/or voted for (liked) my articles on hive. It costs nothing to be a member at either place and both may give you an opportunity to earn a little extra yourself.
Follow Me on Social Media and share my articles


Sharing my work on social media really helps me. As does following me on Facebook, Instagram and Twitter.
Monetary Support

Some people like to support content creators monetarily whether via one off donations or regular contributions. These options are available on the site either through the Buy Me a Coffee platform, Patreon or Crypto donations.

If you wish to support me in this way I'd be most grateful.

Bitcoin
Ethereum
Donate Bitcoin to this address
Scan the QR code or copy the address below into your wallet to send some Bitcoin
Donate Ethereum to this address
Scan the QR code or copy the address below into your wallet to send some Ethereum
Using My Recommended Resources
To be clear here I will earn a small payment if you choose to use any of these tools. I use all of these myself and wouldn't recommend them otherwise.



Free tools
Brave browser – faster and safer than Chrome and Firefox. This browser actually rewards you for using it. Highly recommended and free.
Presearch – a community powered next generation search engine that rewards users.
Online tools
Web hosting – I've been using Australian based web host providers, Panthur for the past five years. They're incredibly reliable, have very little down time and provide great hosting rates

Email marketing: To be honest, most of the professional companies are very similar. I've always liked Get Response and have no hesitation recommending them
Partner with me
I really like the idea of forming a partnership with my readers and while I appreciate monetary support, I've been looking for tangible ways that all readers can support me. The free online tools mentioned above are perhaps a forerunner of where my mind has been going for a while now.
I've been good friends with entrepreneur Jon Olson for many years. He is extremely passionate about creating value via online content and is perhaps the most vocal advocate for the Hive platform that you can find. Jon has created an online earning education site that is legitimate and free to join (yes there is a paid option if you get really serious and I will probably take that option sometime in the future – but I'm a free member now and will be for some time)

If you're interested in learning how to build a legitimate and long term business online based around creating content, then Jon's approach may suit you. It costs nothing to get started and will have you earning some beer money at least.

It's not for everybody – but if you're interested I'd be grateful .

Cheers


If you would like to commission some writing – please visit the hire page