Heronswood is a rather unique property situated overlooking Dromana, which is situated on Victoria's Mornington Peninsula. The property is owned by the Diggers Foundation which is a type of gardening charity that has the stated aims of providing gardeners with all their gardening needs and preserving heirloom plant seeds.
Now, I'm not a gardener and when my wife suggested that we pay a visit, I wasn't exactly performing cartwheels. But this place is quite something. Situated on a rather steep hill, with gardens that sprawl over several acres, Heronswood is likely to take your breath away with its stunning views of Port Philip Bay. The property is divided into two sections. There is a free to access garden nursery area which I'm sure is a gardener's idea of heaven. It features a lot of rare (to me at least) plants and a group of dedicated and helpful staff who are equipped to deal with the silliest (mine) and toughest questions. It costs $10 to enter the gardens themselves. $10 gives you full day access to the garden area as well as the centre's gallery and restaurant.
So, we paid our twenty dollars and took a wander about – not before sitting down to lunch at the cafe.
Heronswood cafe
The cafe offers a range of seasonal fare in keeping with the style and tone of the overall experience. It wasn't overly priced but it was by no means a bargain either. The chicken dish that I had was interesting and nice enough while Brigid certainly enjoyed her Salmon salad. The service was attentive without being overbearing. We ate on the balcony and were able to enjoy panoramic views of the bay while enjoying our meal.
The main building of which the cafe is part was built in 1877 and it's a pretty interesting architectural piece with its various turrets, slate roof and bluestone blocks giving it a certain gothic feel. Interestingly the walls look to have been built from oddly sized bluestone blocks and it would have been some feat to put it all together. The reason we came though was to have a good look at the gardens
Heronswood Gardens
Awesome is a word that I rarely use, but the scope of the landscaping work done here is worthy of the word. These sprawling gardens have been brilliantly planned and when in full bloom would present a magnificent sight. The two key features of the gardens are a giant Cook Island Pine tree and a Moreton Bay Fig. Both of these trees are over one hundred and fifty years old and were planted when the property was originally built. The gardens themselves are divided into different areas including a citrus area, dry garden, vegetable parterre, lush succulents and subtropical food area. The gardens are variously bordered by summer perennials, a colour wheel border and cottage plants.
Apparently, it is pretty amazing in the peak summer. As we're heading into Autumn, a lot of the plants had lost their flowers but you could still see the design and care that has gone into this garden. It is also worth remembering that at our time of visiting is just after the gardens have been closed for the best part of two years. They are in pretty good nick.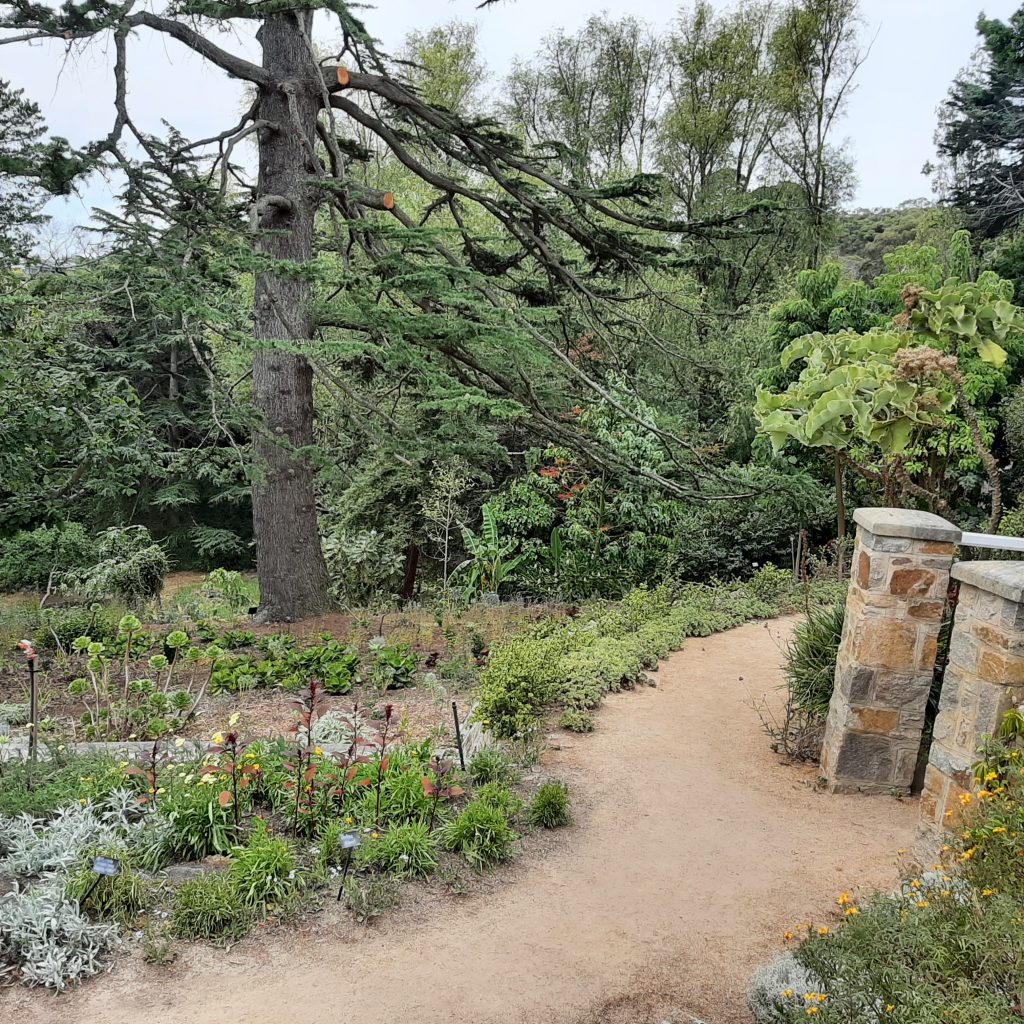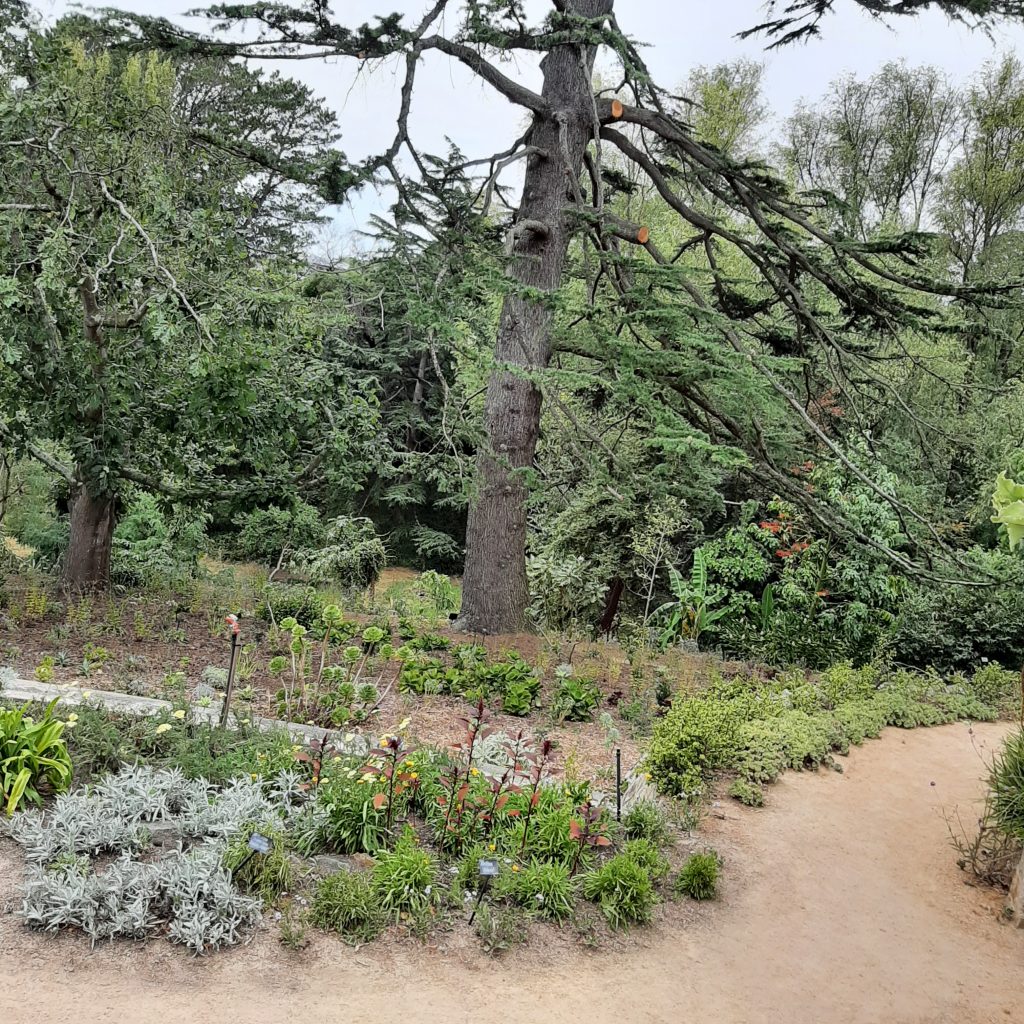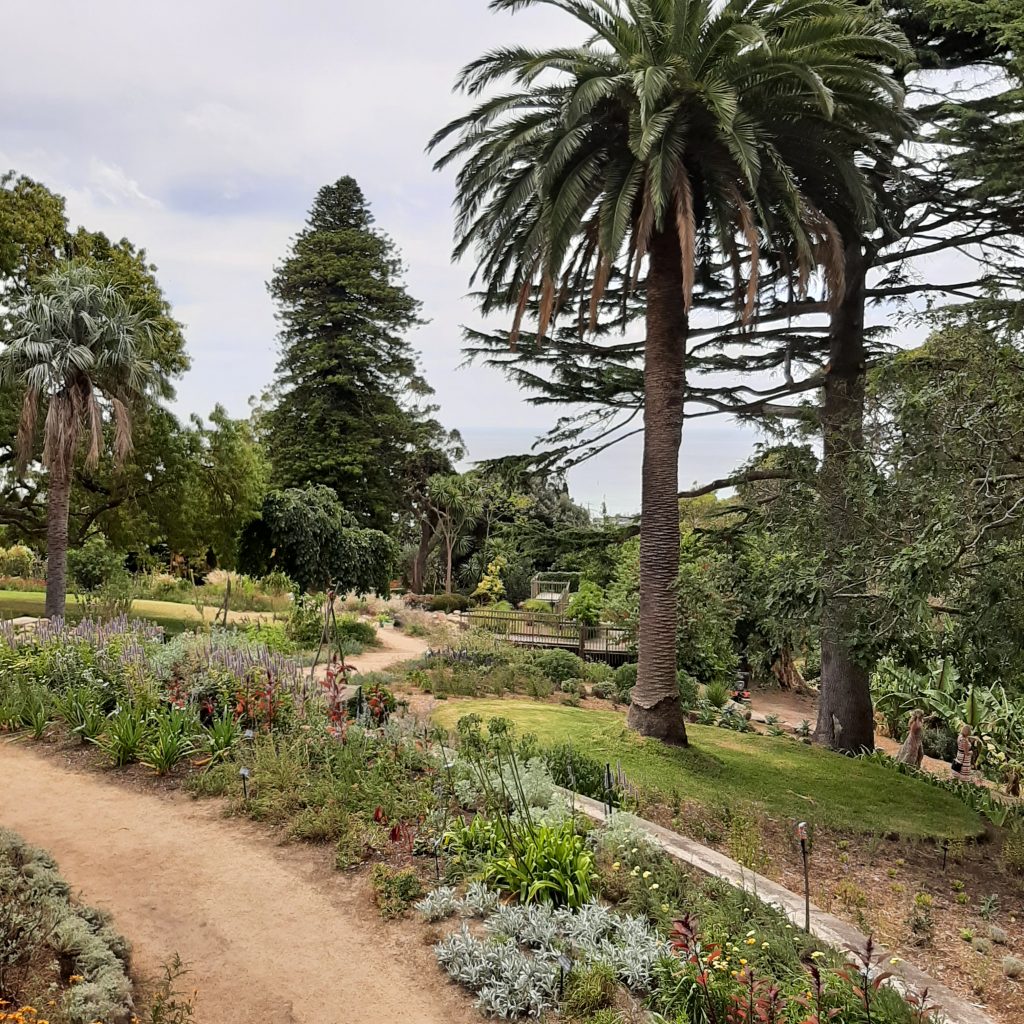 All in all, this is one place that is worth visiting. Ideally, the time to go is high summer (January) and we'll be going back at some stage to take another look.
Thank you for reading. I'd appreciate it if you If you enjoyed this please share, like or comment as appropriate
You can grab a free sample of my story writing by subscribing to my story lover's list .